8 tags
Long Island rockstars and buddies of mine Slothbear are coming up to Boston for a show tonight at the Great Scott! They'll be playing with The Craters, Speedy Ortiz, and King Cop. More info here.
6 tags
SEASON PREMIERE TONIGHT!
I'm so excited because I'm about to head to the studio for our FIRST SHOW OF THE SEMESTER! This'll be my and Cassie's last semester at WTBU (unless my classes go horribly horribly wrong) so we're gonna try and make it even more awesome. Also, WE HAVE A NEW DJ! Our former intern and good friend Lili will be joining us this semester as a DJ! So, listen tonight from...
New Air time!!
Hello folks, We have a new air time this semester! We got the schedule and we are fortunate enough to have another 8-10pm show. BUT instead of Tuesdays like it was in the Fall, we will be on air every Thursday starting January 19th.  Thursdays from 8-10pm. Thursday. From eight to ten.  And it gets even better. Our second favorite show, Rock, Socks, and Bollocks with Sarah Chen is on right after...
4 tags
We won Best Classic Rock Show at the WTBU Awards this semester. Cassie started our acceptance speech with "Would it be awkward to say that we're not a classic rock show?" Because we're not. I have statistical evidence, but that's for another post. Anyway, point is we've won an award all 4 semesters of Schist that ROCKS! so we must be doing something right. Also,...
Bob Dylan can only get better
Last week, during our "Bi-annual Thanksgiving Special," Lili and I took some time to indulge in the most important Thanksgiving tradition of all: playing Christmas music. In doing so, I just couldn't help but play a piece of the worst best Bob Dylan song of all, off of his 2009 album Christmas in the Heart. And it's nothing without its unintentionally funny music video. A...
4 tags
Guess Who's Back, Back Again
Schist is back, tell your friends. Yes, that's right, tell yo kids, tell yo wife and tell yo husband because Schist that ROCKS! is back and using dated references. We're moving up to 8-10 PM on Tuesdays starting in September and we're seriously looking forward to coming back and broadcasting for our awesome listeners. I keep making little notes of things to play on the show and...
Footlong Subs = Dead Puppies
After Michael Vick won the BET award for "Sportsman of the Year," some folks went crazy. You might know Vick as the Quarterback for the Eagles. You also might know him from that time he went to jail for operating a dog fighting ring. I didn't know anything about Vick before that, but I'm pretty sure it hurt his reputation a little. Anyway, when animal lovers saw this guy...
Thanks for an awesome semester!
It was fun playing music for you folks and I hope you had nearly as much fun as we did. If you listened to our show on Thursday, or the one the week before that, you'd know that we love what we do. In case you missed those shows, no one was scheduled to come on after us so we ended up staying about 2 hours extra, until we had to pry ourselves out of the studio. That's double our usual...
6 tags
Independent Film Festival Boston
If you're in or around Boston, I'd definitely suggest you check out the Independent Film Festival Boston. Starting tomorrow and lasting until May 4th, the IFFB will show 93 films that you're not likely to see in major theaters. A few that caught my attention: Conan O'Brien Can't Stop: a documentary following Conan in the months between leaving The Tonight Show and...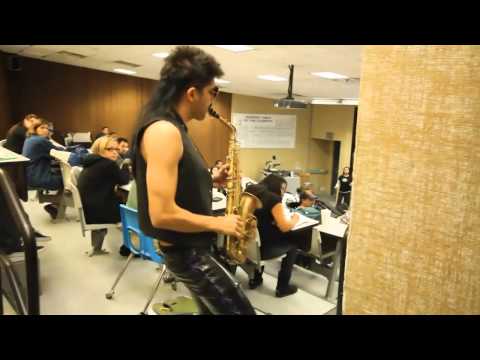 Wanna Win Some Tickets to the New England...
Call us at 617-353-6400 with this keyphrase: Around the rugged rocks the ragged rascal ran. GO!
TONIGHT
In addition to the show's usual awesomeness, tonight we're GIVING AWAY TICKETS to the New England Americana Festival! The fest takes place next week from March 31st through April 2nd right here in Boston and features dozens of great regional bands! "So how do I win?" Well, you'll just have to listen in to find out! Oh, and be sure to listen in next week as well...
Get Excited
We are giving away tickets during this week's show to the New England Americana Festival! Stay tuned for more details because we haven't figured out yet how we are giving them away :) 
TEST
THIS IS A TEST OF THE SCHIST THAT ROCKS! TUMBLR PAGE. IN THE EVENT OF AN ACTUAL POST, SOMETHING AWESOME WOULD BE HERE.